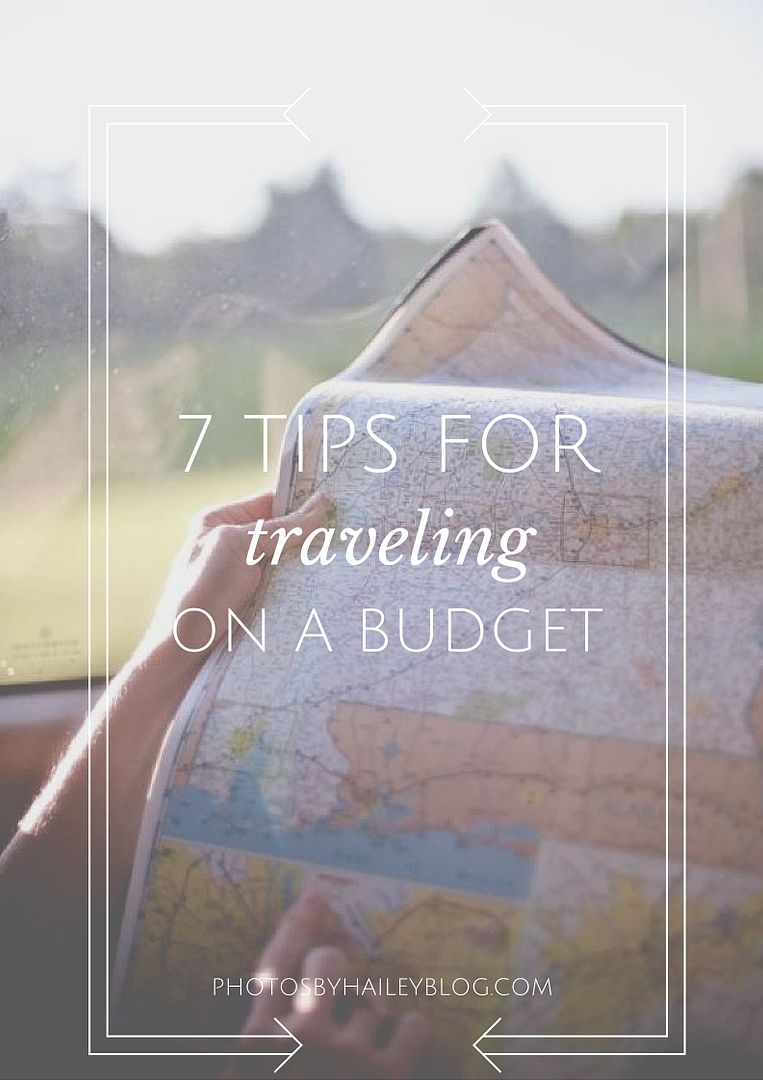 Many people will tell you that they love to travel or want to travel. I'm one of those people. Traveling is exciting and it makes you feel adventurous. You get to explore new places and meet new people. You get to experience new culture and observe different ways of living. It's just FUN!
There are a few catches to the exciting life of "traveling", and one of them is that it costs money. If you're not careful, a quick trip can easily cost you a few weeks pay. Sometimes those trips are worth it, but if you want to take several trips, you may need to see where you can save a few dollars.
I am by no means a travel expert. I know there are many people who are much more experienced and can offer even better advise, but here are a few things I try to stick to when booking a trip.
1. Plan Ahead.
I can be a little obsessive when it comes to planning. So much that I'll get easily stressed out trying to work every little detail. I'm not recommending this, but when you're planning a trip it's good to start early. Find the places you want to visit, the dates you want to go, search for flights, and think about food. This way you'll have an idea of the dollar amount you're looking at. Start putting $5-$15 aside from your paycheck and pretty soon you'll be ready for that trip!
I've taken quite a few spur of the moment trips, and they're super fun! But it can easily cost a lot of extra money if you don't plan in advance.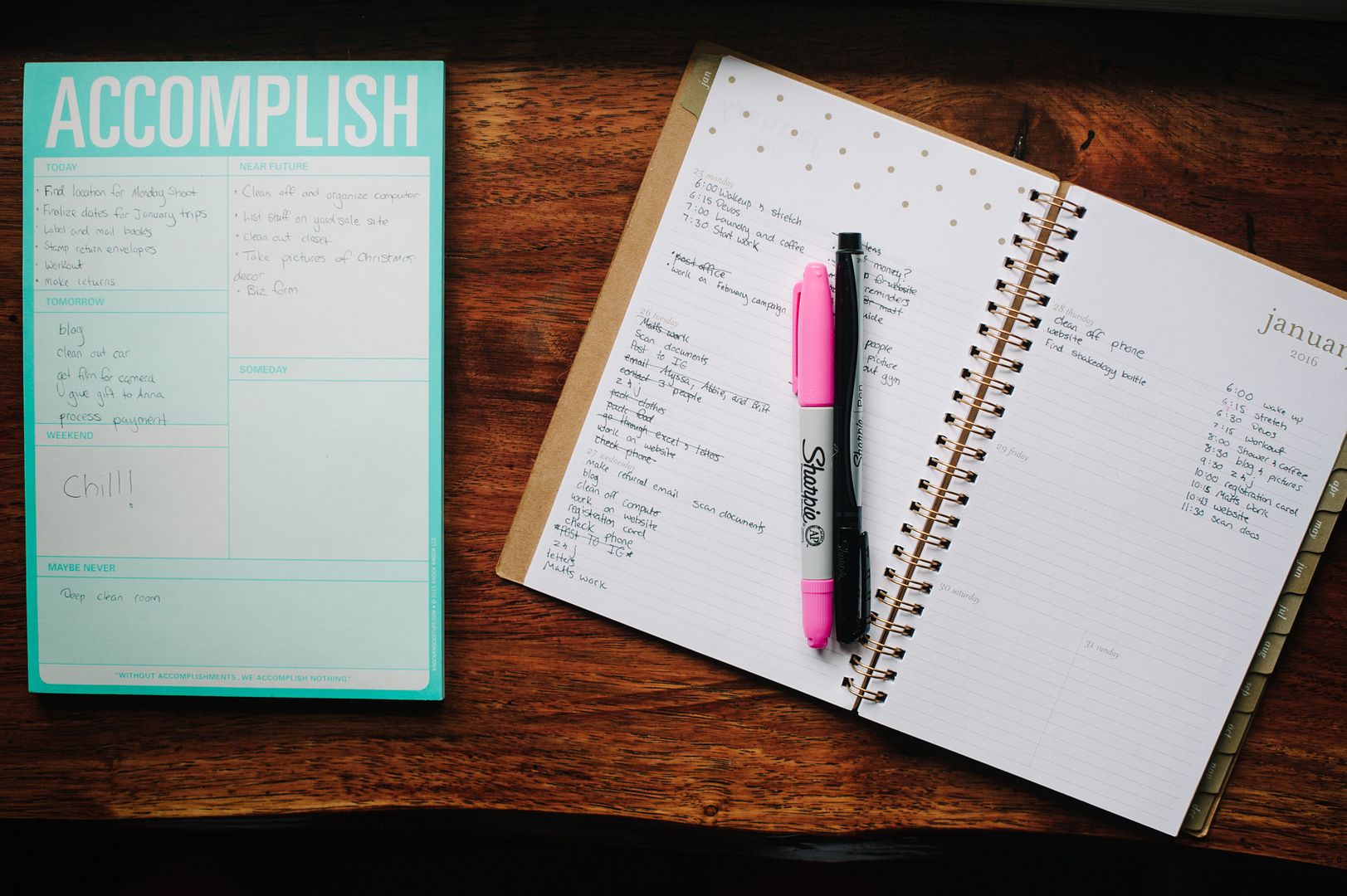 2. Use multiple websites.
When it comes to airfare, my favorite websites are
CheapOair.com
and
Kayak.com
. These websites search the different airlines and show you the cheapest fares. I especially like Kayak.com because in the left hand corner it'll give tips like "Wait", "Buy Now", or "Watch". After I find the flights and times I want, I will go directly to that airline's website (Delta, Southwest, United, etc) to find and book the flight directly through them.
As for Hotels, I don't stay in them much so I'm not very experienced in that area (story on that below). Each time I have used a hotel I have used
priceline.com
. My most recent favorite website for finding places to stay is
airbnb.com
. This website is awesome. You can stay in some of the coolest places for a very affordable rate! I recently booked through them for our trip to San Diego. I'll share more on that after the trip!
VRBO.com
and
Flipkey.com
are also great websites for finding a place to stay!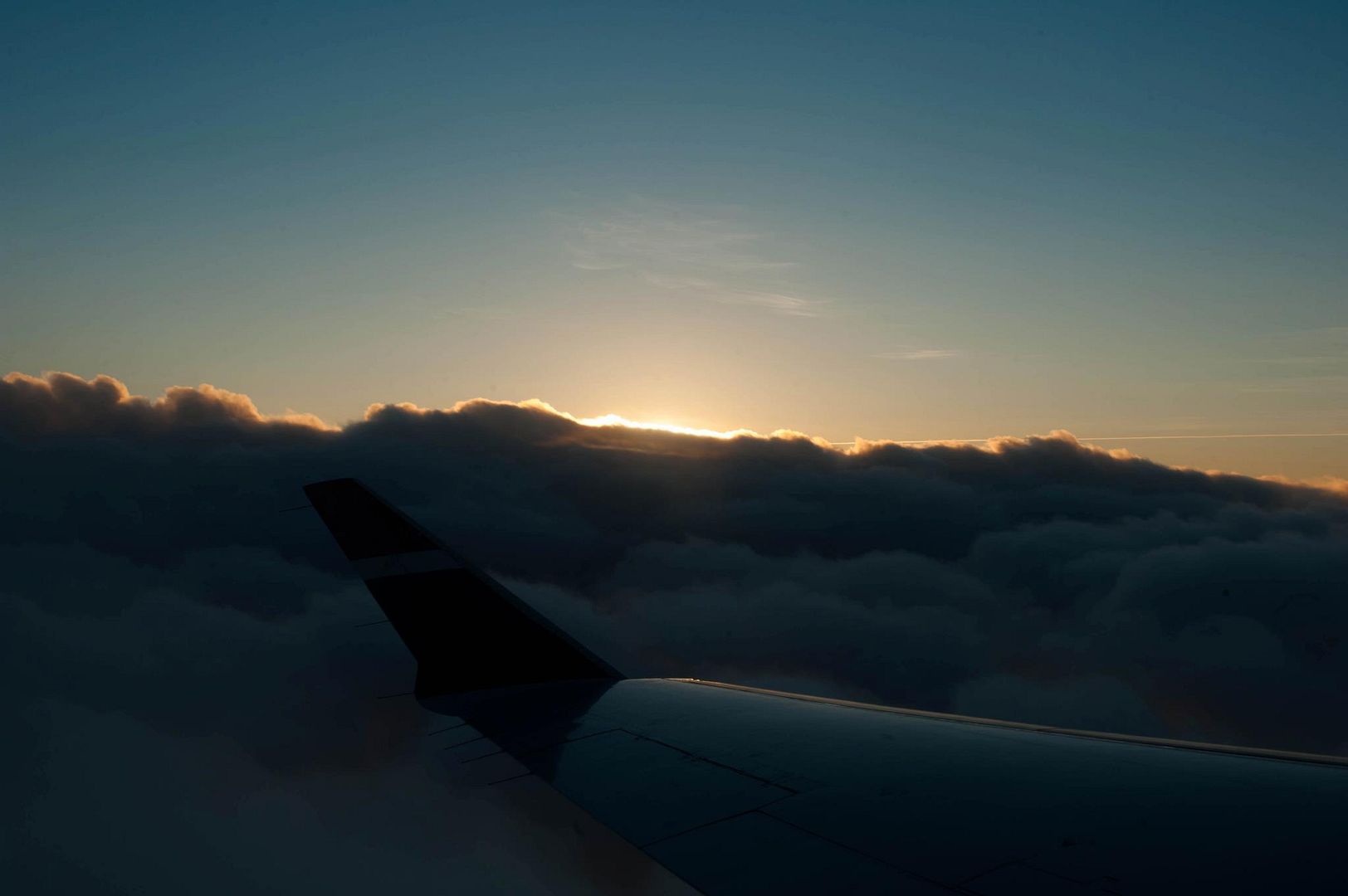 3. Drive.
Sometimes it's cheaper to take some friends, split the cost of gas money and drive! For several years I had a little Scion XA that got great gas mileage, and that's exactly what I would do. However, over time that definitely puts wear and tear on your car and takes a lot more time (depending on the trip). If it takes longer than 6 hours to drive, I will usually fly. At this point in my life, time is money!
(Several years ago we squashed FIVE of us in my itty bitty car for a beach trip. Notice the luggage packed to the ceiling in the back.)
4. Sign up for alerts.
You can sign up for alerts on airfare and rental cars. I get several emails with promotions for both. If you have a specific location you are wanting to get to, sign up for alerts to get inexpensive airfare when it's low.
5. Stay in touch with friends.
One of the reasons I'm not very experienced with hotels is that I often stay with friends. Over the last several years of photography workshops and camp, I have made great friends all over the country! If I'm in the area I will see if they're available to stay with. I love meeting up with people where they live.
6. Pack Light.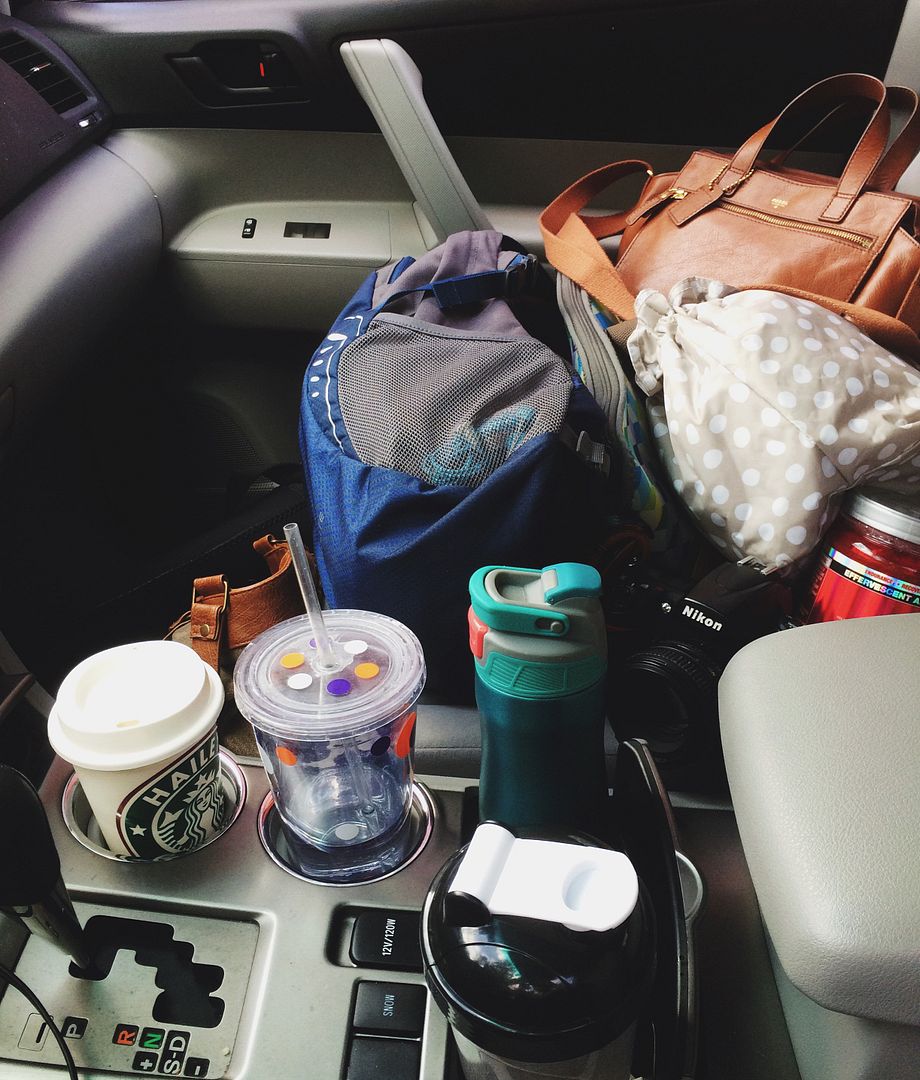 Above is a picture of what my car typically looks like on a day to day basis. I live 45 minutes away from work, so when I pack up to leave in the morning, I'm packing for the whole day. The gym, lunch, snacks, work, and whatever I have going on in the evening.
Clearly, I'm not good at packing light. When I'm taking a trip (especially if I'm flying), I do my very best to pack light. I try not to check a bag. It costs less and ends up being much easier to get around. This is also the reason why packing is one of my least favorite things in the world. I will literally walk circles around my room for hours trying to figure out what I need to take. I'm grateful for it later when I'm not having to lug around several bags (especially in Europe when I'm trying to catch a train!).
Being a photographer often messes this up, because my camera equipment IS a carry-on. Depending on the trip, I'll still try to find space where I can and consolidate.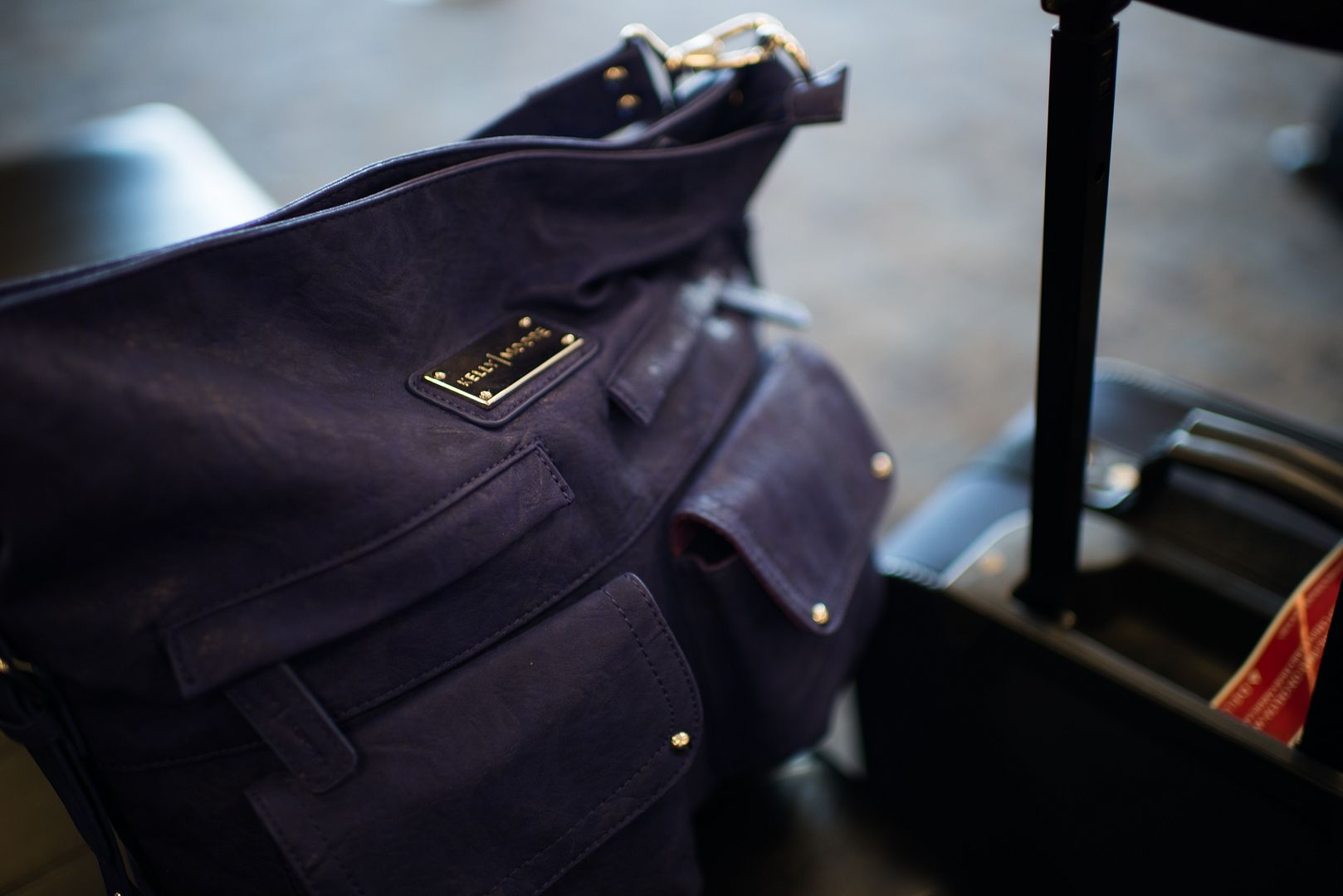 (This was all of my luggage for 2 months in Europe. One carry-on and one bag.)
7. Read Carefully.
Just because something looks inexpensive doesn't mean it always it. Read the fine print. Like when you rent a car and accidentally get extremely expensive insurance on it and it doubles your total.
By the way, it was my first time renting a car, I didn't know what I was doing. You learn from your mistakes, right?
But really, make sure you've done your research and you know what the TOTAL will end up being.
8. Don't pinch the pennies too much.
The best deal is not always the best deal. Just because Spirit Airlines is $30 cheaper than another does not mean it's worth it. When you end up paying for a carry-on that would be free with another airline, you didn't end up saving any money.
When it comes to hotels, that little star rating is pretty helpful. Remember how you learn from your mistakes? Well I learned again here when I booked a three star outdoor entrance hotel for a great price (the pictures made it look awesome!) and people were doing drugs, smoking, and fighting outside of our door. My sisters vowed to never let me do the hotel booking again. Ha!
9. Work along the way.
If you can, take your work with you. I know not everyone's job allows for this, but I try to book photo gigs for the places I go. That way I make some money and sometimes even pay for the trip instead of spending all out of pocket.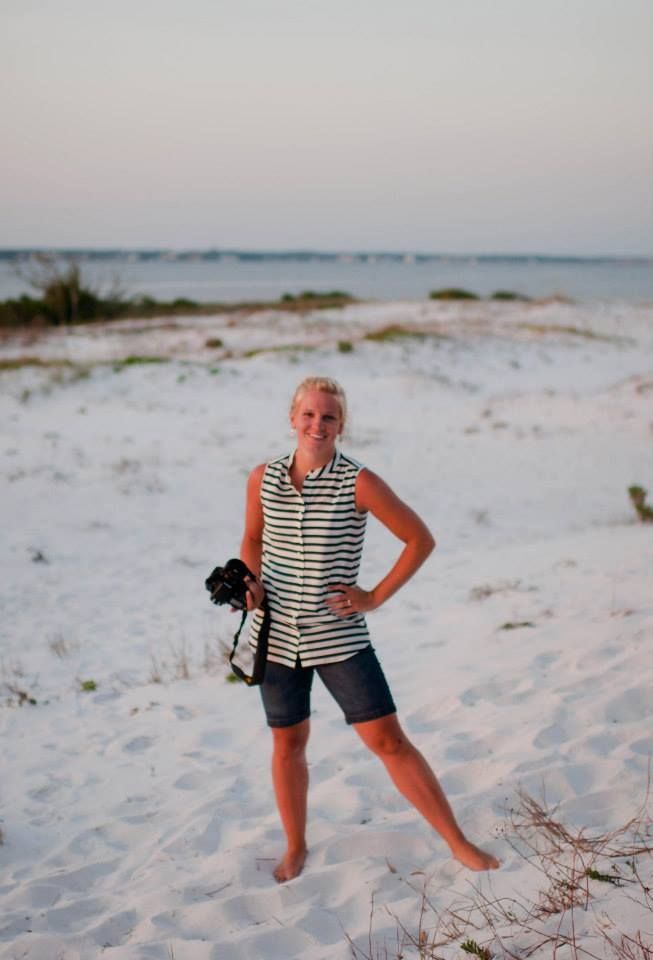 That's it for me! What kinda of travel tips to you have?