My goodness it has been a COLD week!! The kind of week that has me bundling up, running from my car to someplace indoors, hiding under my blankets, wearing fuzzy socks, and sitting by the heater. We even had a little snow, so that made it more exciting!
On some of the cold days I like to play with my favorite toy: my expresso machine. After working in a camp coffee shop a few years ago, I wanted one sooo bad! I was shocked to find out how much a decent expresso machine costs, so I started saving my "photo money" and did some research.
A little over a year ago I was staying at the Reston Town Center in Virginia and walked into Williams-Sonoma. Very dangerous. I found shelves displaying different expresso machines. Yes! There's nothing quite like looking at them in person instead of on the internet. I found the one I wanted and contemplated whether or not I could fit it in my luggage. ;)
(This model is the Breville Barista Express)
I got home and looked it up at all of the different stores comparing prices and availability. I found it at Macy's and they were running a sale! On top of that, my mom had a coupon so I ended up getting it for a great price.
It has actually ended up saving me a lot of money because it costs me almost nothing to make a latte instead of the $4 it cost at Starbucks! I can also make it exactly how I like it, so it tastes better!
It has also been a super fun entertainment tool. I love having friends over and making lattes! When we taught our workshop back in October, I packed it up and took it along! After all, lattes and learning photography going hand in hand.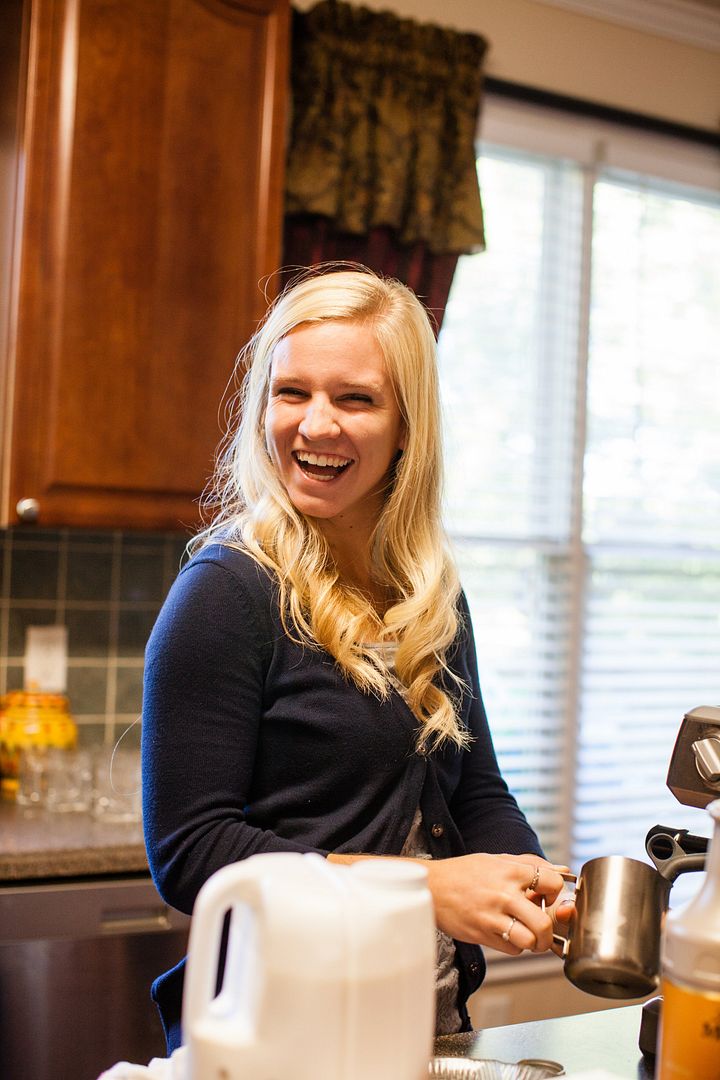 (Photo Credit: Asterisk Photography)
One of these days I'll master the latte art. Every now and then I get it, but of course not on the day I want to take a picture of it. ;) I guess that's just how it goes.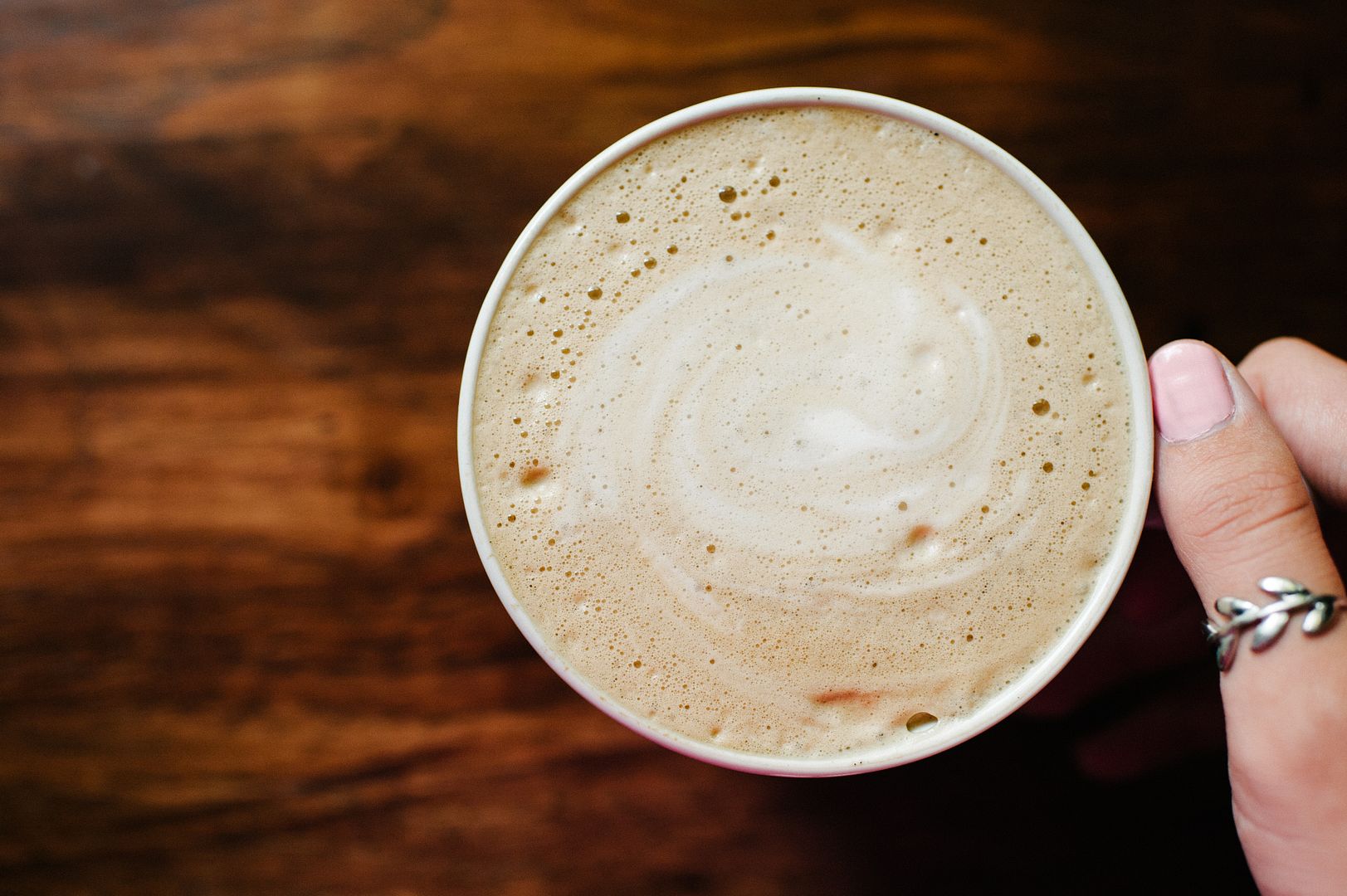 Happy weekend everyone!