Ohhh my goodness! Can we all just take a minute and look at this precious photo? Over the weekend I got to photograph these two beautiful girls, and I can't get over the pictures!
I've been tossing around ideas in my head for weeks, and when I had the idea to do a Christmas Photo Booth last Tuesday, I knew I HAD to have it ready for this shoot! So, after a lot of work and a lot of fun (and some hilarious moments...a blogpost for another day) it all came together!
This is the great part...I'm offering Christmas (Photobooth-style) Minishoots!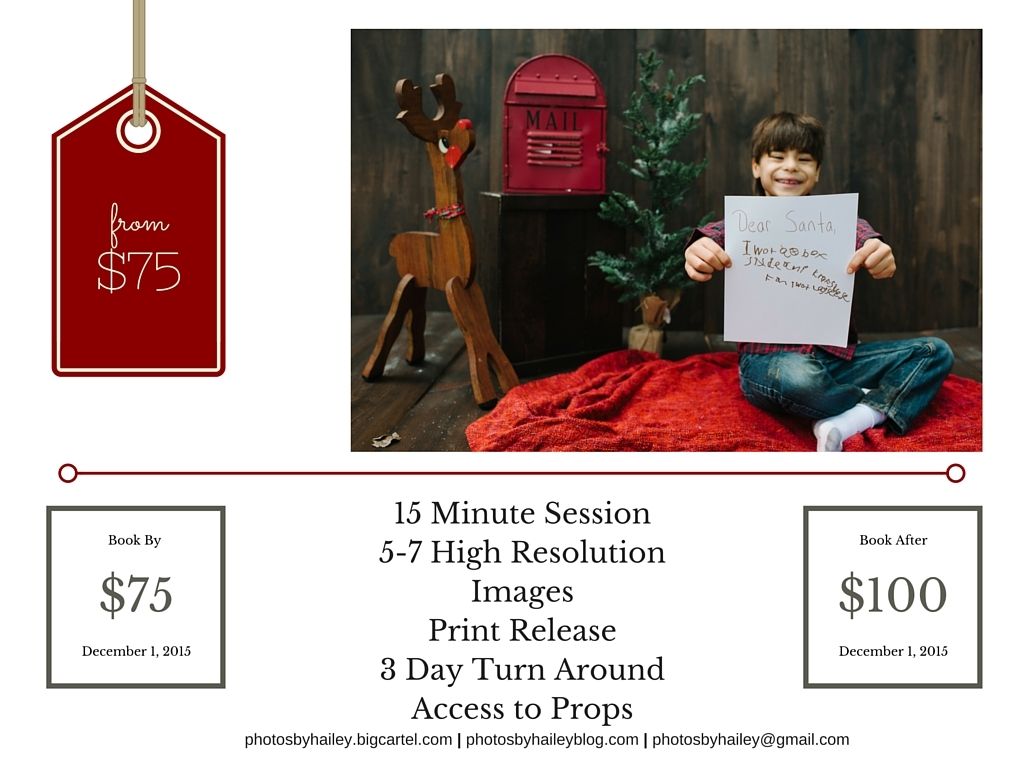 But wait, there's more (do I sound like a commercial when I say that?)...if you book yours by December 1st, you will get your minishoot for just $75!!!
Oh, and it's extra easy because you can now pay
online
!
Have questions? No problem...I'm happy to answer! Email me at photobyhailey@gmail.com.
Did you get the feeling that I'm a excited about these? Cause I really, really am...In case you were wondering.
Bye for now!