I know I shouldn't be talking about Christmas yet because we have just started to enjoy fall, but I just have to plant a thought before the calendars are full!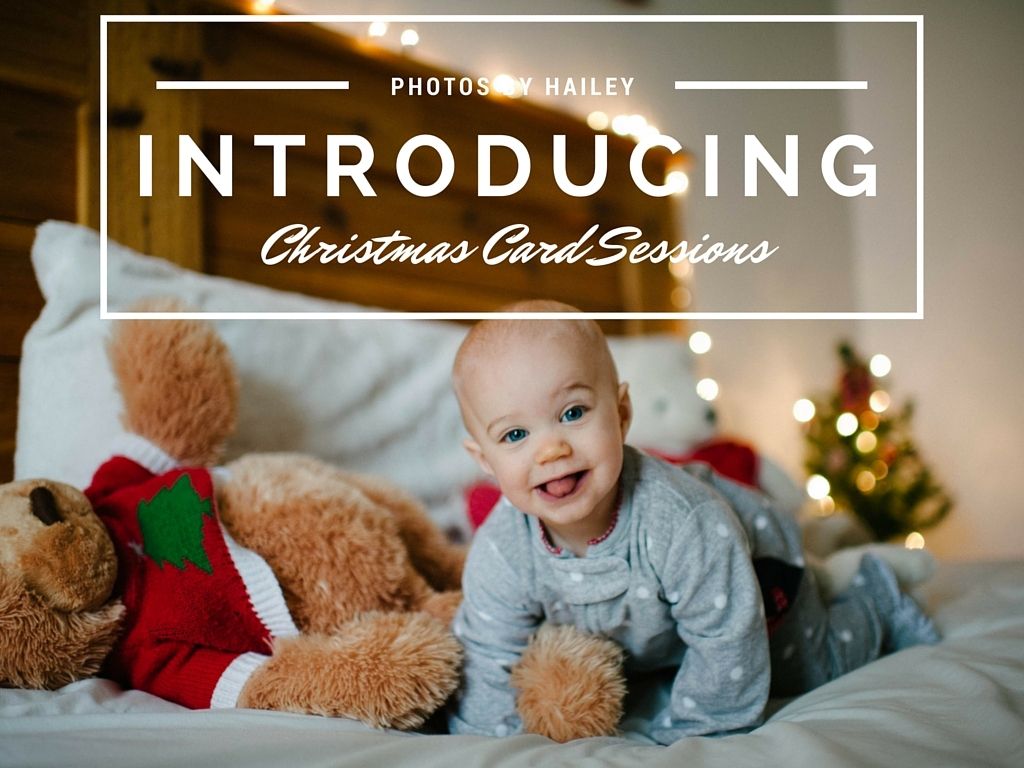 This season I am adding Christmas Card Sessions to the mix! I am still offering regular and mini sessions, so if that's more of your thing don't worry!
Christmas card sessions are for families who aren't into a full-blown photoshoot. This is for those who just want that one good picture to put on the Christmas cards to send out. Honestly, I created this with my family in mind. It's hard to get big families together for a photoshoot. We pretty much get one photo and everyone is DONE.
So it's basically a mini mini session. ;) They're 15 minutes long, and you'll end up with 5-10 images to pick for your Christmas Card!
Let me know if you want in by emailing me (photosbyhailey@gmail.com)!
Ok, now you can go back to drinking your pumpkin spice lattes and looking at the pretty tree colors. I won't bring up the Christmas stuff again for a few more weeks. ;)