I want to start off this blog post by saying I'm a part time photographer. I'm part time by choice and that could change eventually, but right now I love it this way.
Photography started as a hobby for me, but goodness, I soon realized it was an expensive hobby. I started out by getting a decent camera and lens, memory cards, a card reader, an external hard drive, and a camera bag. That was almost $1,000 dollars spent right there. At the time, I was still in high school and did not have a regular job...I just babysat here and there. I wanted a camera, and I wanted to get into photography. I made a budget. I didn't go shopping for new clothes. I didn't eat out as much. I saved saved saved, and was able to buy my first camera.
I did a little more shooting (as I wrote about here) and soon people began to ask me to take photos for them. I quickly realized I would need more equipment for more photo shoots. I was charging $35 a shoot, and I was editing with a free online editing program called Picnik. I spent HOURS on those $35 shoots. I put that money immediately towards new equipment and eventually made the huge price jump to $50. Side note, there are a lot of different opinions about what you should charge starting off. I knew I was inexperienced and that my pictures were not consistently great from session to session, so I was not about to charge more money. I also wanted MORE experience, and at $35 or $50, just about anyone was willing to hire me.
Soon I had enough money to buy a new lens. This is where I made a mistake. I bought off brand lenses to save money. I photographed for about a year with those off brand lenses and I saw how horrible the quality was compared to my little 50 mm NIkkor f/1.8 (speaking of which, a GREAT inexpensive option for getting started). So, I finally sold those cheapo off brands and from there on, I only purchased Nikon lenses. I saw a HUGE difference. The photos were crisp and vibrant…and the lenses looked much better on my camera ;) It hurt though. The same lens, just the Nikon brand, cost about $1,000 more than the off brand. Is it worth it? Absolutely.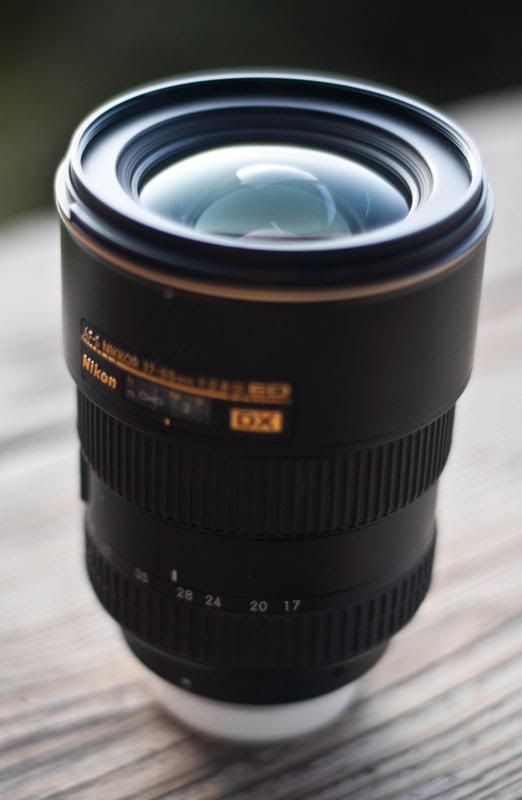 I had a lot of photo shoots under my belt and I continued to increase my pricing. It was ALWAYS uncomfortable, but at that point I was running a business. I had expensive equipment, I had taken multiple classes, and had a lot of experience. My clientele started to change. People were no longer looking for the cheapest option, they were looking for style and quality.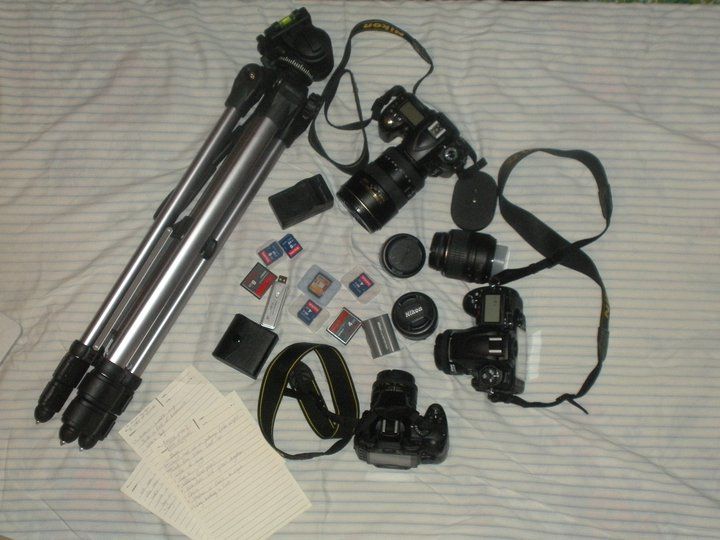 (Prepping for my first wedding)
Eventually I opened a separate account at the bank. All of my photography money went into that account, and if I bought anything for my business it came out of that account. When I had some extra cash, I bought business cards, or another external hard drive, or memory cards, or editing software updates. At this point, I was out of high school and working a job. Because I was using this account STRICTLY for photography, I was able to buy a car and pay for normal expenses with the money from my other job.
(Nerdy picture with my equipment. I was pumped about the 70-200mm f/2.8)
That did/does come at a cost though. When I came home from my job or had a day off, that "free time" was spent running my photography business. I quickly became overwhelmed with the feeling of "work is never done". I set boundaries and tried to become careful about how much extra work I took on. It's still a tricky balance I haven't quite gotten the handle on, but I'm getting better with it.
Photography, as with many hobbies/businesses can be a big hole for endless spending. These are the 5 things that helped me the most in growing my business a little bit at a time:
1. Buy good quality. It makes a difference.
2. Save. If you're not making money on photo sessions yet, then just take $5 out of every pay check. It adds of up eventually.
3. Rent. If you don't know what to buy, rent first so that you're confident with your purchase.
4. Keep your money separate. This helps to keep a tab on everything that's coming in and going out.
5. Practice.
You can have the best equipment out there, but if you're not learning it and practicing, it won't make much of a difference.
Now, obviously if you're looking to quit your day job and become a full-time photographer things will look different for you. This is just a little bit of my journey to "the best of both worlds" ;)
If you have suggestions or questions, please feel free to add!