How is it almost May already? This year is zooming by, and I'm not quite sure how I feel about that! I'm not sure I've ever enjoyed the January-April months before as much as I have this year. There are many reasons for that, but a major one is contributed to my church and the amazing people that it's made up of. Especially my friends and the teenagers there. In the years before I've been involved teaching a class to the teen girls, and then we took a break for a bit. To be honest, at the point I needed to be taught in a big way. It was a good time of learning, growing, and seeing needs. I was thrilled when several of my friends decided they wanted to start class back up again.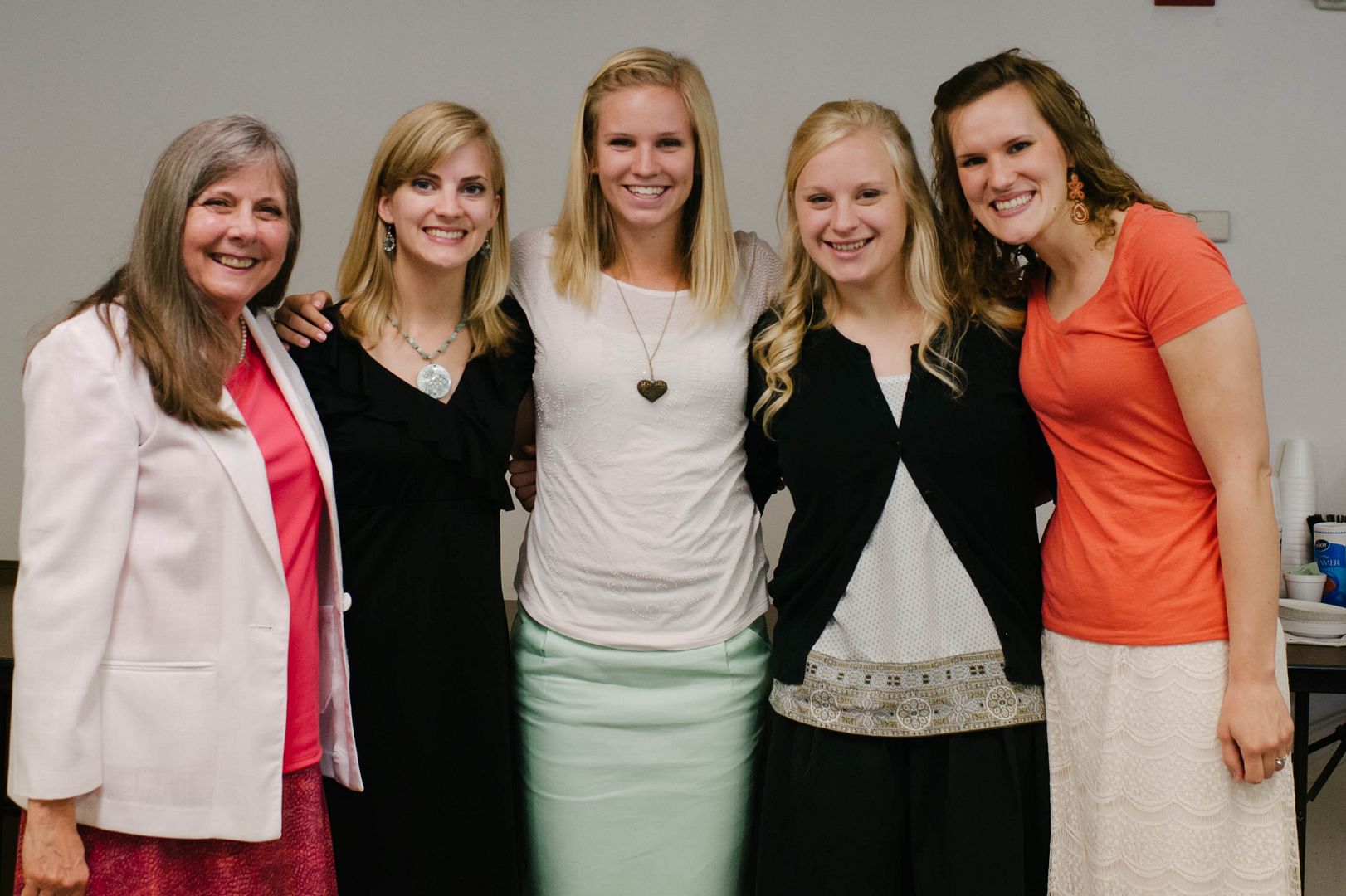 (Missing Rosie and Bekah who also taught a small groups.)
This semester has been amazing. The leaders all divided the weeks up and took turns teaching. I learned so much from my piers. I saw God answer specific prayers. I saw (once again!) that I cannot teach unless it is God doing the teaching.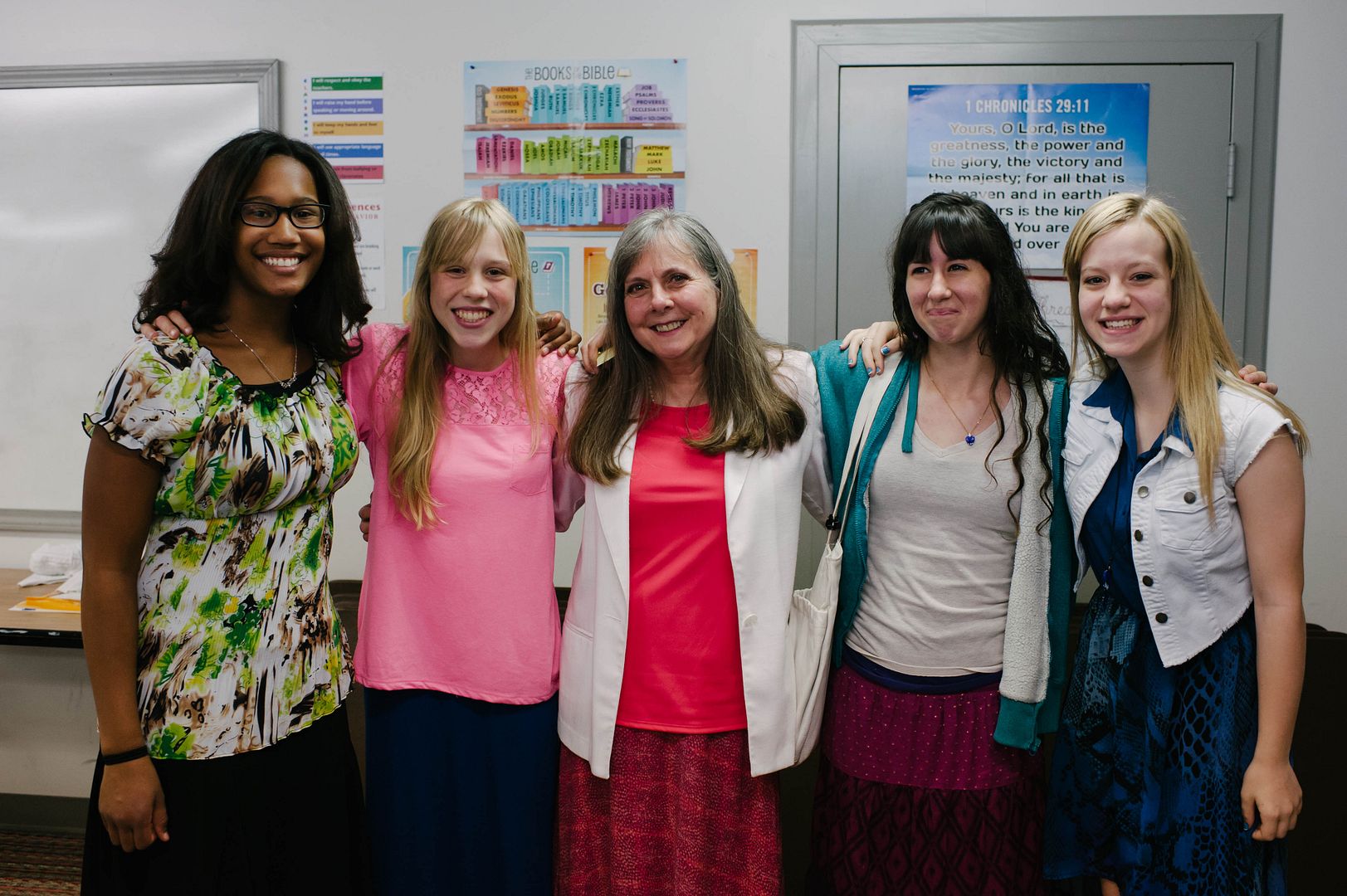 (HUGE thanks to Mrs. Raaen who filled in for small group leaders who were gone!)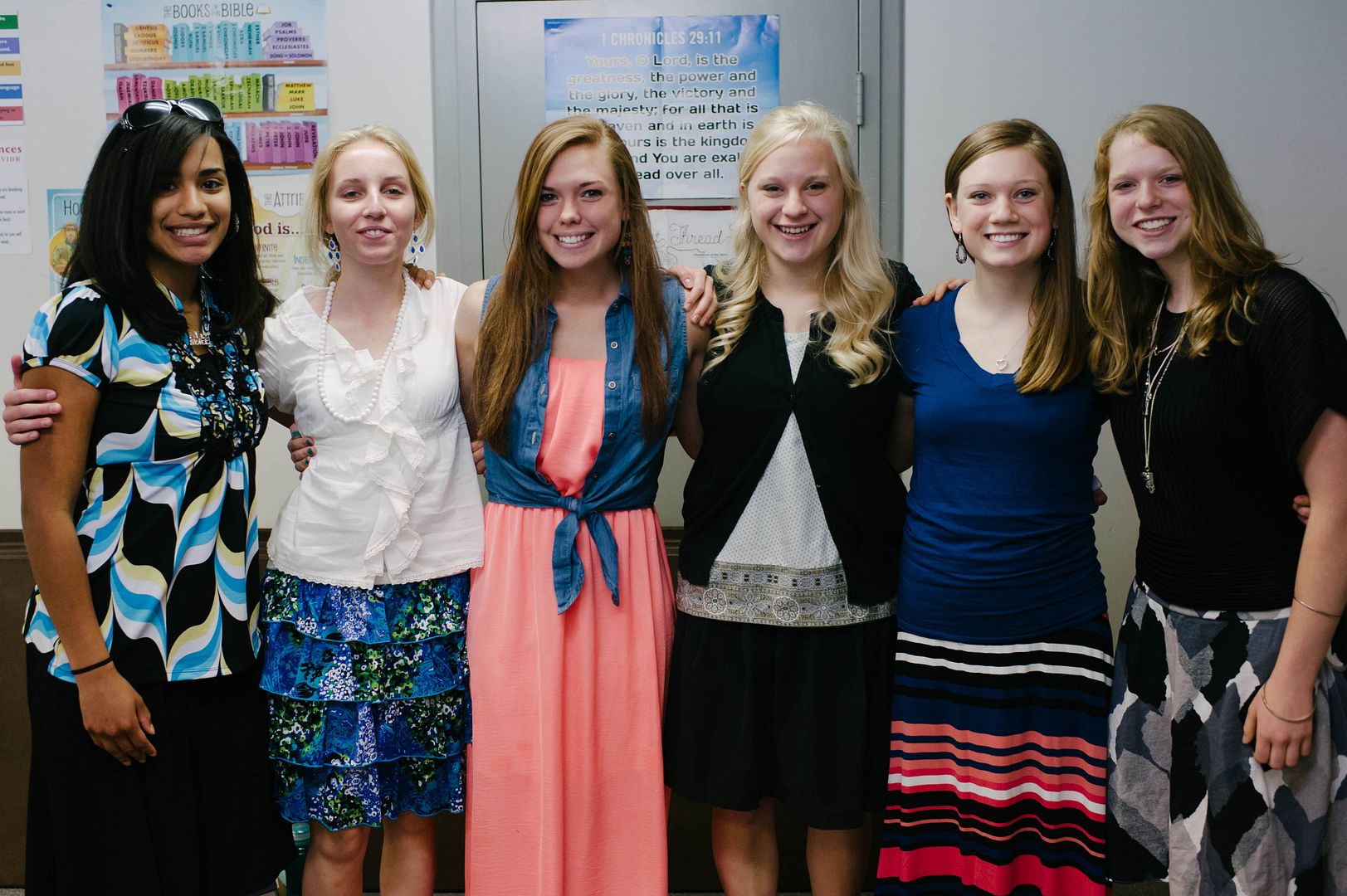 (Becca and her girls.)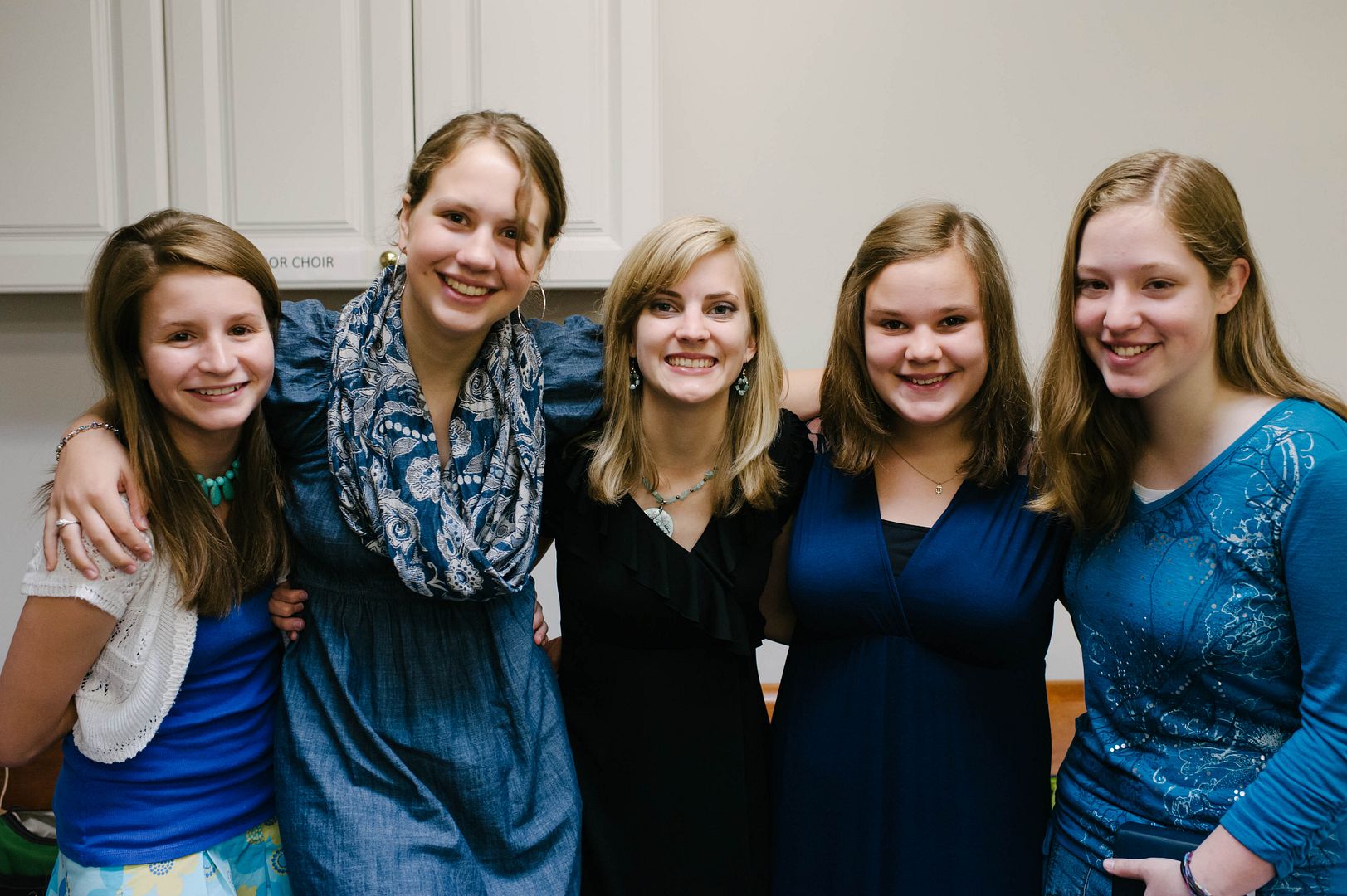 (Tabitha's girls.)
(My girls!)
*Now I'm realizing I didn't get a picture of Natalie and Rosie with their groups :( *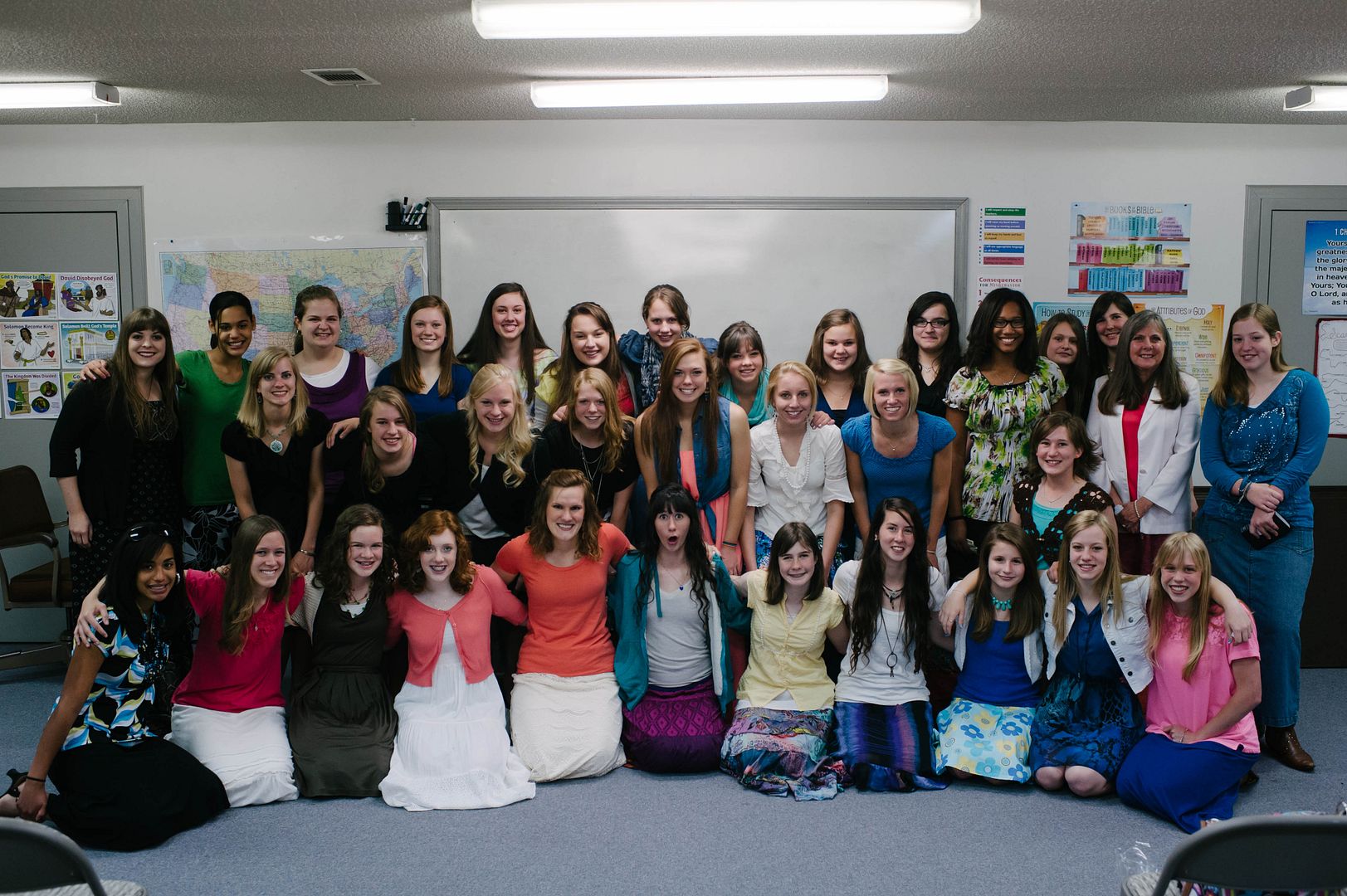 I truly love these girls. I'm thankful for each and every one of them and the time we spent together this semester. I can hardly wait to start back up in the fall!