I'll start this off with a little background story. When excitement is happening, I want to be right there in the middle of it! (which is one of the biggest reasons i love being a wedding photographer) I was the annoying little sister who would come pop her head up half way into the conversation and say "what, what, what!?!?". I hated it when mom made me go to bed before the older girls because I was sure I'd miss something exciting. Actually to this day, if I go to bed early and I hear the girls laughing and talking, I'm VERY tempted to get out of bed and be involved in the excitement. And sometimes I do get out of bed. All of that to say, when something exciting is happening, I want to be a part of it.
Now, fast forward to my "news"! I'm going to camp! Yes, your probably wondering why I labeled that as "news" or maybe your even wondering why it should be THAT exciting. Well, it's because I'm going for the summer. Yes, the whole summer. And I'm no longer going as a camper, but a worker! (Yikes!!! that's for the old mature people…not me!) But God is so good and has given me to opportunity work their this year!! Andddd….I'll be a waitress. Don't laugh…we'll see if I can keep the food/drink spills to a minimum….miracles CAN happen after all.
I've gone to the
Wilds
8 years as a camper. It was basically the highlight of my summer every year. I remember at the beginning of each year, Anna and I would get the brochure and plan which week we would go. We usually went early July. It was half way through the summer. We couldn't go too early or the fun would be over, but we definitely couldn't wait until the end of the year. Oh, and we were always sure to have our registration in by January so that we could get the early discount ;-)
This basically explains the reason for my post about God's goodness and everything He's showed me. When I got my contract and signed it, I was excited. I knew this was what God wanted me to do with my summer, and I was excited to be serving kids and teens all summer long! But….with that came lots of "no's". That meaning, I turned down several weddings for the summer. After I signed the contract to work at camp, several more wedding offers came AND a trip to italy. ITALY! With
IPS
. Are you kidding?? Every time a new opportunity came I kept thinking "ok God. ok….but REALLY?" Yeah…i felt like i would be missing out on all of these fantastic opportunities that I have been working SO hard for, for SO long! I mean, Italy and 5 weddings? But, as I've already written, God showed me so so so clearly in so many ways that that's not what He has planned for me this summer. Which means….He's definitely got some amazing things in store for this summer.
ANYWAY! Enough with the rambling already! Yeah…i'm officially REALLY excited.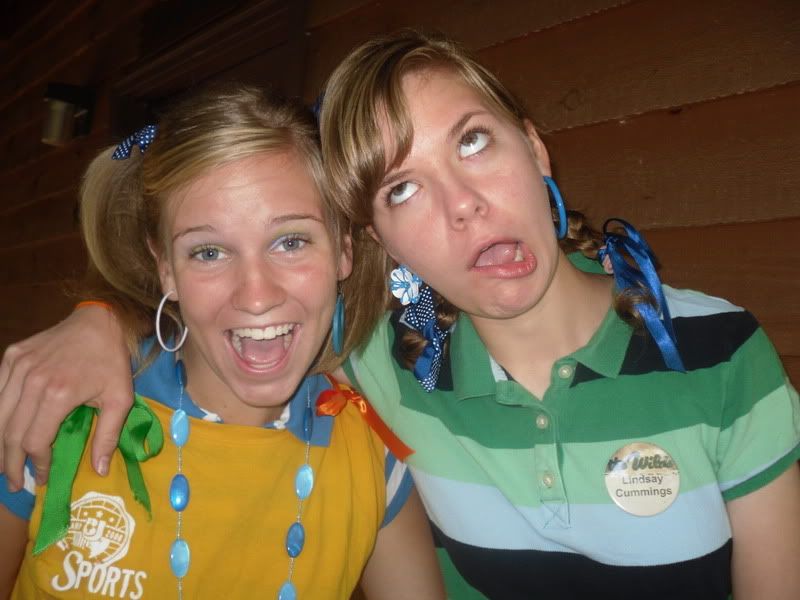 And another reason to be excited. I get to see my sister. ALL SUMMER!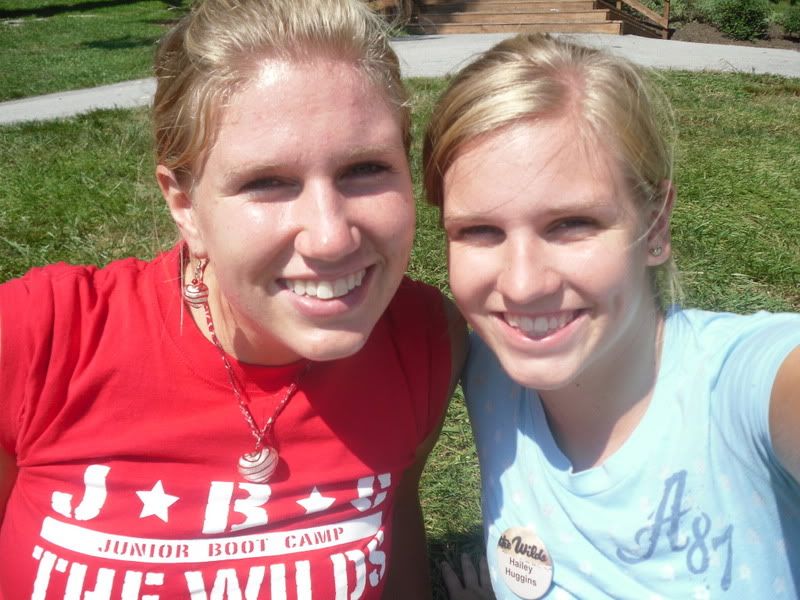 And dress crazy! Cause that's what you do there....
Lots of hiking and yummy food. Sounds amazing right?